Since 2006 export development is an important element of the GEROPHARM'S business strategy. Today the company's medicinal products are registered in 12 countries of CIS and near abroad. There are group of companies' own representative offices open and successfully functioning in 4 countries.

The company actively develops markets of the countries near and far abroad, holds events to exchange experience with local healthcare authorities and doctors' community and implements projects of supplying humanitarian help to the regions in need.
GEROPHARM intends to expand distribution including of new products being developed in accordance with international standards. Priority areas of development include strengthening positions at the existing markets of operation, developing new sales markets in South and Central America, Southern and Eastern Asia, Pacific Region, Middle East, Africa and Europe.

GEROPHARM considers an opportunity of contract manufacture at GEROPHARM in Obolensk.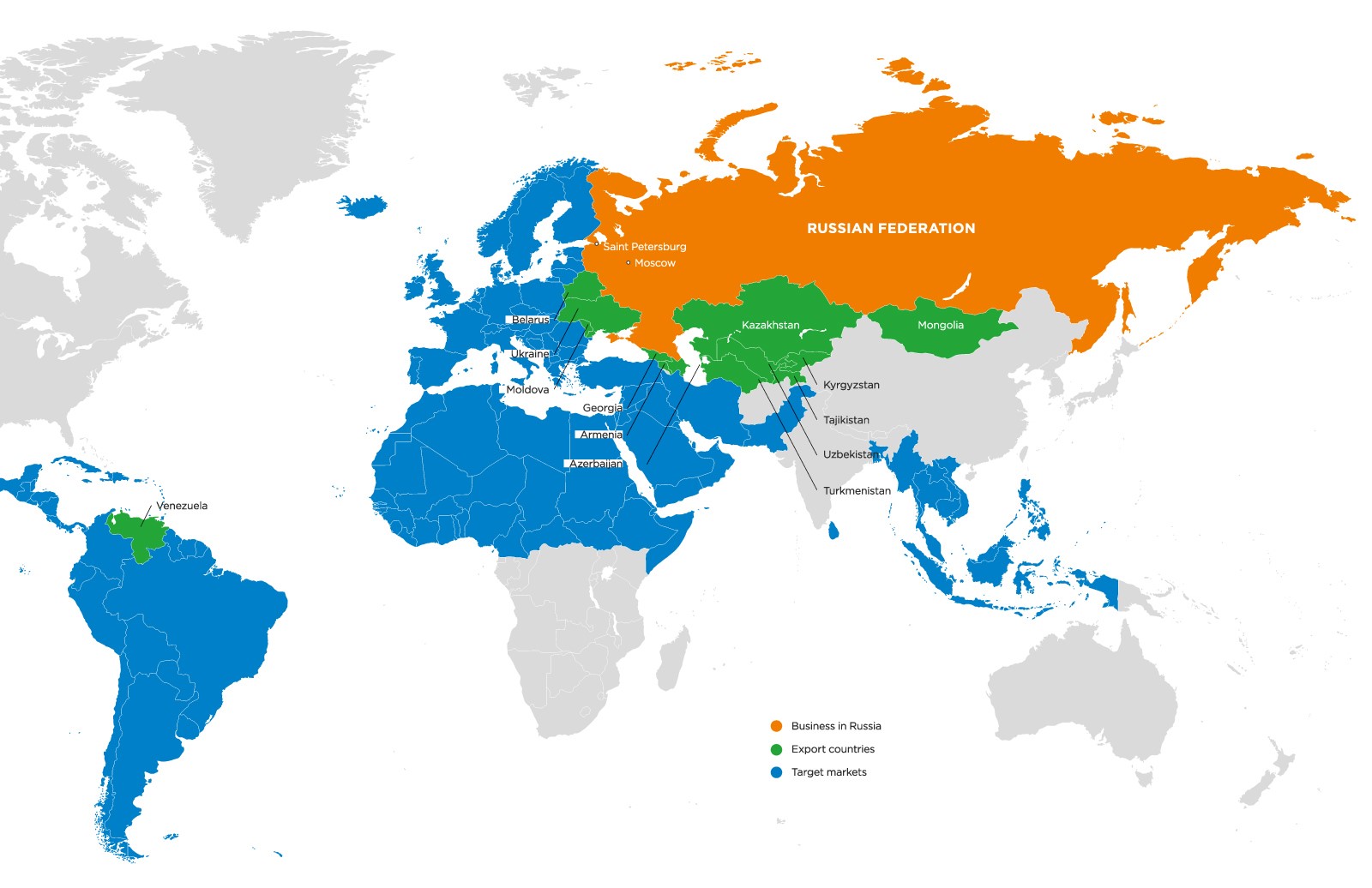 GEROPHARM considers peculiarities of national markets and is looking for reliable partners who can present innovative products of the group of companies at high level. If your company is interested in being partners with us, please, fill in the form below: